Welcome!
The Local Governing Body of Hartest School aims to ensure that Hartest Church of England School maintains a broad and balanced curriculum, promoting progress and achievement for all pupils within a distinctly Christian School.
All governors on the Local Governing Body are enthusiastic volunteers and their main focus is to try to ensure that Hartest C of E Primary School is the best school it can be for every pupil who attends.
Hartest School is very fortunate to have governors who bring a wide range of skills to the governing body that are very useful in the strategic leadership and management of the school.
Governors work closely with Mr Coombs and all the staff. They monitor data which they analyse to see how the school is performing. They also analyse the finances and try to ensure that monies spent are used as efficiently as possible.
Through being on the governing body all governors gain an in depth knowledge of the school.
Governors have to work within a budget which is set by the Diocesan Multi Academy Trust.
A Governor is not the same as a volunteer helper who may come into the school and help on a regular basis, although obviously they can do this too.
Governors take different roles within the committee, based on their expertise and interest, for which they also receive training.
Some governors have specific roles to cover such as SEND, Safeguarding and Link Governor.
The Local Governing Body meets twice a term. Items on the agenda can be working on the School Development and Improvement Plan, budget monitoring, discussing pupil scores, papers on national issues and the approval of Educational visits. They also discuss the Headteacher's report which gives them day to day information on the running of the school.
Governors have a vital role to play in the effective running of the school.
The Local Governing Body is overseen by the MAT Trustees.  More information can be found at St Edmundsbury and Ipswich MAT Governance
If you are interested in becoming a governor, please either contact the school or look on the Suffolk County Council website (www.suffolk.gov.uk), where you will find further information.
Here you can find out more about your school governors and the work of the school's Local Governing Body.
Governor Details and Register of Interests 2019-20  
| | | | | | |
| --- | --- | --- | --- | --- | --- |
| Name | Governor Type | Position | Committees | Responsibilities | Pecuniary Interests |
| Mr Neil Gooding | Co-opted |  Chair | | | Management Consultant, School Governor |
| Mrs Kate Long | Member |  Vice Chair | | |  None |
| Dr Stephen Welfare | Co-opted | | | |  None |
| Mrs Katie Jackson | Co-opted | | | |  None |
| Mrs Jackie Crisp | Co-opted | | | |  None |
| Rev Patrick Prigg | Member | | | |  None |
| Mrs Anna Laflin | Parent | | | |  None |
| Mrs Nicola Jackson | Parent | | | |  None |
| Mrs Karen Temple-Nidd | Staff | | | |  None |
| Mr Matthew Coombs | Headteacher | | | |  None |
| Mrs Pat Cawston | Associate | | | |  None |
| | | | | | |
| | | | | | |
 Register-of-Attendance 2018-19
Governors Serving Over the Past 12 months
Name
Governor
Type
Appointing
Body
Date of
Appointment
Term of
Office Or Date Stepped Down
Business or Pecuniary Interests
Attendance Record
2016-2017
Attendance Record
2017-2018
David Ackroyd
Co- opted
LGB
27-03-17
01-10-19
Nil
2/2
6/6
Susan Brown
Staff
01-09-15
29-09-21
Nil
5/6
2/6 operation
Mary Burr
Co-opted
LGB
01-10-07
01-10-19
Nil
6/6
6/6
Pat Cawston
Associate
LA/LGB
01-09-77
01-10-19
Nil
6/6
6/6
Matthew Coombs
Ex Officio
Diocese
23-01-17
Rosa Simon music fund – trustee
4/4
6/6
Katie Jackson
Co-opted
LGB
15-05-17
01-10-19
Nil
 2/2
1/1
Hollie Kidby
Parent
Diocese
01-10-09
08-10-18
Husband local builder
4/6
 5/6
Anna Laflin
Parent
Diocese
05-10-16
29-09-21
Nil
6/6
6/6
Kate Long
 Foundation
Diocese
01-03-15
29-09-21

Retired September 2018 as Teacher at Horringer Court
Middle School

5/6
6/6
Sue Prickett
Associate
LGB
14-05-14
01-10-19
Nil
4/6
6/6
Patrick Prigg
Foundation
Diocese
01-09-90
 Ex Officio

previously a governor at Glemsford Primary Academy

0/6 Severe illness
5/6
Jackie Crisp
Associate
LGB
08-10-18
01-10-19
Nil
–
–
Stephen Welfare
Co-opted
LGB
08-10-18
01-10-19
Nil
–
–

Scheme of Delegation June 2017
Supplemental Funding Agreement Hartest 2017
Meeting dates for year-2018-19
We like to hear from you if you have either praise or concerns.
Ringing the school and ask that a governor returns your call, 01284 830343.
Writing a letter 'For the attention of the Governors', and send it via the school office.
Email the Chair of Governors –  

Chair.gov@hartest.suffolk.sch.uk
Your views are really important and help us to run the school effectively.
Our Governors
Our Instrument of Governance provides for 11 governors and the Governing body is made up as follows:
Headteacher
Mr Matthew Coombs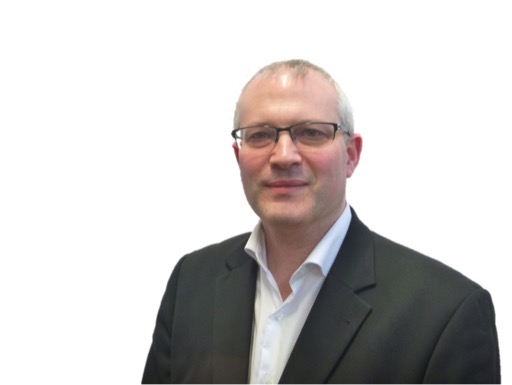 2 x Parent Governors
Parent Governors are elected from the parent body.
Anna Laflin
Parent Governor until 31-08-2021
I am a working mum of 3 children, all of whom are pupils of Hartest School. I am married and live and work on a small local arable farm which my husband and I run together. We also run a small horse livery business.
I have lived in the local community for the whole of my life. I am a former pupil of Hartest School and am incredibly passionate about its success. From leaving school I went on to study my NNEB (nursery nursing qualification) as well as doing an HNC in youth and childhood studies. During my 12 year career in Early Years I worked at a local Private School nursery both as a nursery nurse and their SENCO. I have also worked as a private Nanny. All these experiences will help me as a governor of Hartest where I hope to see the school continue to grow successfully.
Nicola Jackson
Parent Governor
2 x Diocesan Governors
Diocesan governors are those who are responsible for the Church link, as Hartest is a Church of England Primary School. The Diocese is responsible for electing these governors.
Chair of Governors: Reverend Patrick Prigg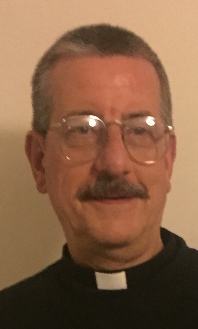 (Ex Officio – remains as a governor unless he should leave his post as a Reverend)
I have been the parish priest of the Glem Valley United Benefice since 1996. The Benefice covers Hartest, Boxted, Stanstead, Somerton, Glemsford and Fenstead End. As Rector I am automatically a Trustee of many local charities and an ex-officio Foundation Governor at Hartest School. In addition to supporting the school in its administration I lead a weekly assembly and I am available to staff, pupils and parents should they ever appreciate a confidential listening ear.
Born a Fen Tiger, I grew up in Cambridge. I studied there and at Kings College London and in Salisbury. Following a very varied career (DJ, Company Accountant, Restaurant Manager, etc. etc.) I was ordained into the Church of England and served 4 years in Liverpool before coming to Suffolk.
Kate Long
Member until 29-09-2021
I have lived in Hartest for nearly 30 years and all my 4 children attended Hartest School before embarking on their educational path. I am a retired teacher  and my husband James works in the wine trade, based in Newmarket. I decided to take up the role of Foundation governor to further the links between the Church and the school.
1 x Staff Governor
4 x Co-Opted Governors
Co-Opted governors are people from the community who wish to help the school. They are voted as members by the Governing Body.
Katie Jackson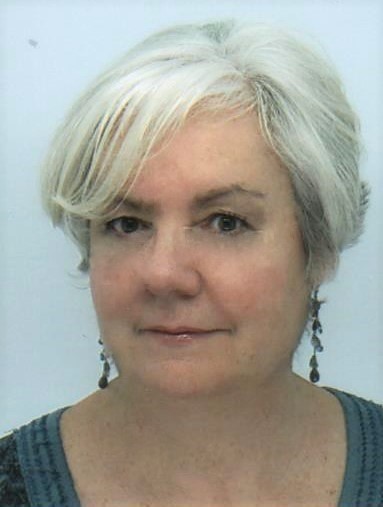 Co-opted Governor until 06-10-2023
I moved to Suffolk in 2012 and Hartest in 2014 after nearly 20 years living in West Sussex . I graduated with a Degree in Music and Singing from the Royal Northern College of Music in Manchester and sang with the RTE Chamber Choir in Dublin for a few years before moving to London and working in music publishing. After having children I studied for a PGCE in Secondary Music and taught this and singing at a girls' school in West Sussex for about 15 years. I now continue to teach singing at a Suffolk school and am also an assistant parish administrator for a local church. I have three children, two of whom are now grown up but still have one child in the 6th Form of a local secondary school. I am hoping as a Governor that I will be able to contribute to the life of the school and village and am looking forward to my grandson starting school at Hartest in September 2018.
Jackie Crisp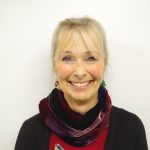 Co-opted Governor until 05-11-2020
Dr Stephen Welfare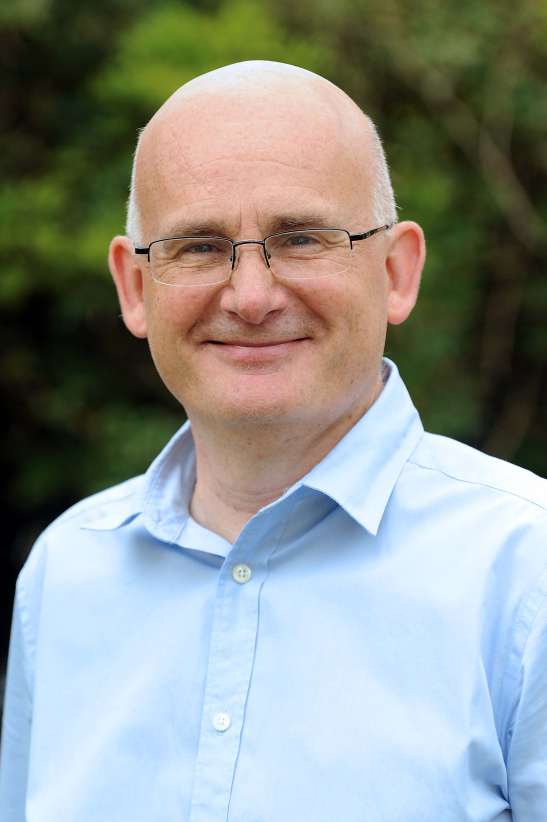 Co-opted Governor until 08-10-20
I am a  former NHS National and Regional Director having previously held a number of other Board positions, including  as a Chief Executive. Since taking early retirement I run my own consultancy as well as doing voluntary work locally. I have always been interested in education including as a Visiting Professor at the Universities of Essex and Pavia in Italy and was also awarded an Honorary Doctorate from Anglia Ruskin University. I am new to Hartest having moved recently with my wife Tonia and have two grown up children. I am delighted to be a governor and look forward to helping the pupils and school to fulfil their potential.
Associate members
Associate members advise the committee due to the skills they bring to the role, but do not hold voting rights.
Pat Cawston
Associate Governor until 01-10-20
My family have lived and farmed in Rede and Hawkedon for generations and my links with Hartest Primary School have spanned over 40 years as my daughter first joined the school in 1974. I joined the governing body soon after that and my 3 children were all pupils at the school (daughter and two sons). I have continued as a Local Authority governor ever since. In my time as a governor I have held a variety of positions, including being Chair for 23 years. I have been involved in building programmes and in the employment of many members of staff. I have worked alongside several head teachers and seen the school develop into a 4-11 school, with the introduction of years 5 and 6. I have played the piano at countless assemblies and many Christmas productions. I have also listened to many, many children read.
Through my role as a governor at the school, I have received training in a wide range of areas and met many interesting people, enriching my life. My grandchildren are now pupils at the school and so our family links continue.