Collective Worship
This takes place at 8.50am every day.  Pupils benefit from starting the school day with this important time of reflection.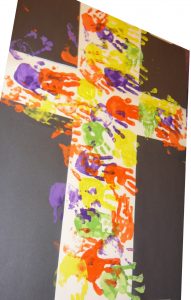 Monday: Collective Worship led by Rev Prigg
---
Tuesday: Christian Values led by RE Subject leader using 'Roots & Fruits' material
---
Wednesday: Bible focus and singing led by Head Teacher
---
Thursday: Open the Book team from local churches.
---
Friday: Celebrations
---
At Hartest one assembly each week follows the theme of Christian values.
Every half term we focus on a different Christian Value. One assembly each week develops different aspects of the value in relation to our everyday lives.
Each Value is introduced through an RE session and whole school assembly. Subsequent assemblies are within Key Stages so that the content is suited to the age of the children. One assembly each week develops different aspects of the value in relation to our everyday lives. The theme culminates in a final whole school assembly. Children and staff nominated by their peers for displaying the value are presented with certificates during this Value Celebration Assembly.
Download Collective Worship 3 year plan: Value Themes: Click Here
Download Collective Worship and RE Enrichment plan: Click Here
Our children and families were asked to contribute to our planning for Collective Worship.  See the results of the survey here. Values for Collective Worship
---
Community Worship within the Village
The local residents join the school to celebrate various Christian festivals at All Saints Church during the year. The school provides displays in the church on the following themes:-
Harvest Festival
Christmas Service
Easter Service
Hartest School is proud to lead the annual Remembrance Service for the village. Local residents join us to remember the fallen members of our village and lay poppies at the memorial. Year 6 pupils read the roll call of the fallen. The Friends of Hartest School provide refreshments after this service with Year 6 pupils acting as hosts.