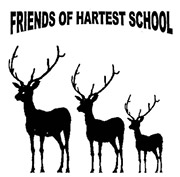 The Friends of Hartest School, better known as FOHS, is a group of busy working Mums that are united in supporting the school and making a significant impact on the lives of the children that attend. However, ANY parent, grandparent or carer of a child at the school is a 'friend of the school' and can join in with any FOHS activities at any time without joining the committee! 
You know that old saying? Many hands make light work!!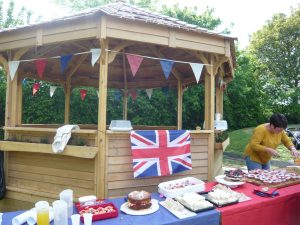 There are lots of different ways that you can help.
FOHS MEETINGS
You can bring fresh fundraising ideas to a FOHS meeting!
We usually meet in the staff room for an hour on a Friday morning every 6 weeks or so over coffee and biscuits, we make decisions and plan events.  Please come along without commitment; we promise you will never be asked to do anything that you don't want to do!!  Pre-school age children are also very welcome too!
FOHS FUNDRAISERS
Fundraisers typically organised by the FOHS include:  Themed Cake Stalls:  you can get your creative juices flowing by baking a  whole cake, half a cake, flapjacks, biscuits or cupcakes and decorating in the suggested theme; Easter and Christmas Fayres, Non Uniform Days, Pamper Evenings, Second Hand Uniform Stalls and Ice Cream Fridays!  Maybe you could help set up a stall or help at an event…or maybe help clear up!  Perhaps you could run a stall (even if it's just for an hour) or donate items suitable for raffles or prizes!  We really are extremely grateful for ANY donations; help, time or items that are offered.
FOHS have, for the last 4 years shared in the organisation of the Hartest Village Fete, which has been a successful summer village fete since the 1960's.  In return for the fun but hard work it demands, our share of the profits nets us approximately £3000 each year!!  We would particularly love to hear from anyone who would like to be involved with the organization of the Hartest Fete.
FOHS Joined with Hartest Pre-School this Christmas to put on a bigger and better Christmas Fayre and Wow!  what a success.  We look forward to doing more fundraisers with pre-school so 'Like' us on Facebook to be sure you know what is happening and when!  FOHS Facebook
The amazing support over the last year or so from school families and local residents has enabled many great things to happen:
The £12,000 worth of swimming pool repairs were carried out in time for the pool to reopen for the summer term.
Life-guard training for 5 volunteers was funded by the FOHS so that the ever popular After School Swimming Club could take place.
FOHS were able to host the 'Jurassic Encounters' Leavers Party and present each Leaver with a gift.
We were able to provide crackers for the Christmas dinner and arrange a visit from a gift bearing Father Christmas!
To celebrate the 50th anniversary of the school being on the current site the FOHS were able to present all staff and every child with an enamel commemorative badge.
Finally the FOHS are able to fund an awning that will be linked to Hedgehog class so that Foundation and Year 1 children can enjoy an 'outdoor learning' space whatever the weather.
FOHS Fundraising Link
There is a really easy way that you can contribute to raising money for Hartest School.  Please follow this link: http://www.easyfundraising.org.uk and it will take you straight to the website for online shopping.  Click on "Support a Good Cause" and search for Friends of Hartest School to set up your account.  This site then donates a proportion of any online shopping done through the portal to FOHS and all your pennies quickly add up to pounds!  To make it even easier there is also an app available!  We have already raised well over £80 using this site.  Please help us raise even more.
FOHS Charity Status
The FOHS were delighted to receive Charity Status in summer 2016 meaning that we can now claim Gift Aid on all donations!  Our registered charity number is 1168119
Facebook Link: Click Here
Thank you for your contined support.  If you would like to be more involved with the FOHS please speak to a committee member, Mrs Prickett in the school office or leave a message on the Friends of Hartest Facebook page.
Remember, the ones who benefit from our collective efforts are our amazing children.
---